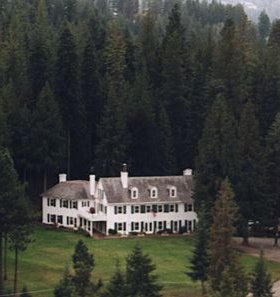 Clark House on Hayden Lake 1910
---
website:
http://www.clarkhouse.com/
Overlooking the shores of Hayden Lake, the F. Lewis Clark Mansion (Honeysuckle Lodge) majestically rests on a 12 acre estate.
The mansion was originally constructed as a summer home for the powerful and very wealthy, F. Lewis Clark and his beautiful wife Winifred. The mansion was completed in 1910 and was the most expensive home in Idaho.
In 1914 Lewis mysteriously disappeared and was never heard from again.
Winifred struggled for years to preserve the fortune, however by 1922 she was broke and the bank took possession of all her holdings including the mansion, complete with fine furnishings from Europe, crystal chandeliers from Czechoslovakia, hand painted Zuber murals from France, Italian Marble, rugs from the Orient, slate roof from England, Mahogany yachts, even a private Zoo. The 1400 acre compound was destined for destruction.
A series of occupants, including church groups, a boys home, the U.S. Navy, a resort, restaurant and finally vandals and thieves pillaged the once opulent villa. In 1988 the house was scheduled to be used as a burn exercise for the County Fire Department.
In November 1989, Monty Danner and Rod Palmer purchased the home and renovated the 15,000 sq. ft. mansion to its original glory.
Today the home is being operated as an elegant Country Inn.
Rooms are available for overnight guests. There are facilities for corporate retreats, business meetings, special event parties, dinner by reservation and intimate wedding ceremonies.
Historic House Restoration Blog

My Life As A House
With candor and humor since August 2006, Stan and Susan Burke diligently share the restoration adventure of their 1909 Victorian Craftsman home on Spokane's Corbin Park.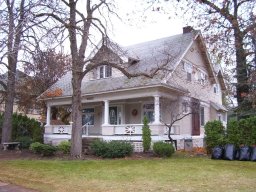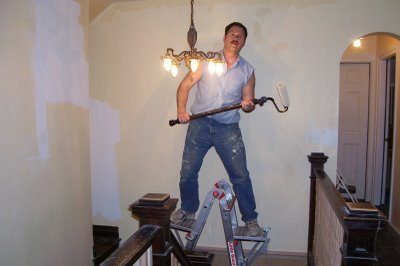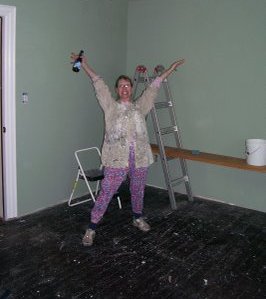 ---
Local Resources
Historic Spokane Neighborhoods
Statewide Resources
National Resources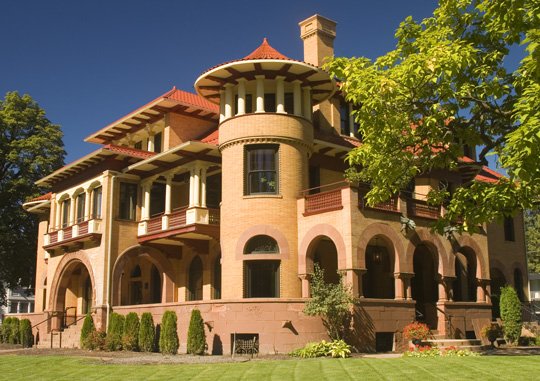 Patsy Clark's Mansion 1898
---
website: http://www.patsyclarks.com/ Kirtland Cutter, the renowned 19th century architect, was told to spare no expense in designing the home of mining magnate Patrick "Patsy" Clark in 1898. Pictures and words cannot begin to reveal the minute detail and architectural craftsmanship given this beautifully restored mansion. Purchased in 2002, the law firm of Eymann Allison Hunter Jones P.S. "rescued" the mansion from further deterioration, helping to preserve this historic Spokane landmark.

This turn of the century mansion will once again host the elegant parties, lavish weddings, and celebratory festivities for which it was envisioned. The individual character and charm of the rooms lend itself to parties and gatherings of many sizes and reasons. Patsy Clark's is now available for private catered events including receptions, small luncheons, dinner parties, and weddings (both indoor and outdoor).

Riblet House/Arbor Crest Winery 1924
---
website:
http://www.arborcrest.com/
Built in 1924 by Royal Newton Riblet, the three-story Florentine house is surrounded by an arched gatekeeper's house, sunken rose garden, open-air pagoda, terraced flower and herb gardens, and a life-sized checkerboard. Riblet's brother, Byron, a chairlift manufacturer, inspired Riblet to install a passenger tram from his estate to the river valley 450 feet below.
Riblet was an inventor and developed patented devices such as a pattern sprinkler system, a mechanical parking garage, and the square wheel tractor displayed at the Cliff House.
Arbor Crest Wine Cellars purchased the National Historic Landmark in 1985. Today visitors enjoy the tasting room and share the beauty and whimsy of Riblet's home.